Oh holy jesus! I've been doing a lot of crafting, and I will now finally get to posting some of them...
I'll start with my recent Beatles inspired crafts.
John Lennon Embroidery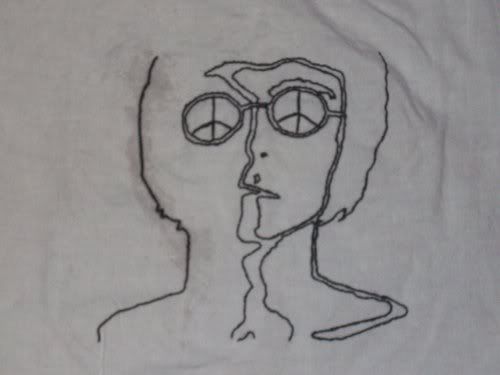 I was inspired by someone's deviant art drawing of this. The original, of course is from the "1" album.
This is a slightly funckt shrinky dink, but it turned out kind of psychedelic looking...
...and The Beatles Quilt... Not quite a triumph yet, but I'm working on it.