So I am about to retire my 2007-2008 sketchbook. Here are the good, the bad, and the ugly. Well, there's actually not that many, so you will see...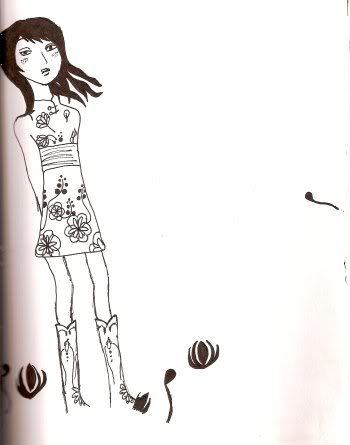 So there it is. It seems that every year my sketch books get worse and worse. It is incredibly depressing, considering how much time I spend drawing. Maybe I will get some inspiration back in my life, right now, this doesn't seem to be working out. Maybe I should stick to not doing art. Heh, whateves.


Today's song is brought to you by Sonic Youth!