Projects! Projects! Huzzah!
Here's some little sillies...
This next guy is heavily influenced by some of my favorite crafters. She is made of fabric scraps and old pants. She's about 2 1/2 feet tall including her legs. I don't have a photo of her after she was finished yet, but she is done, and that will be posted soon.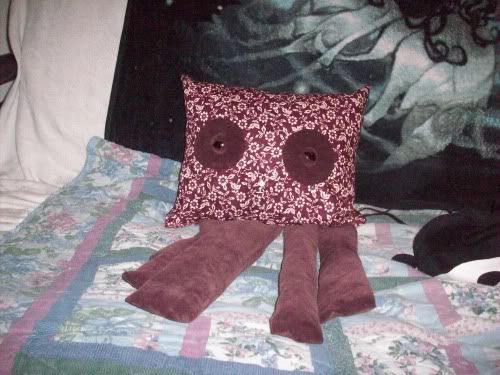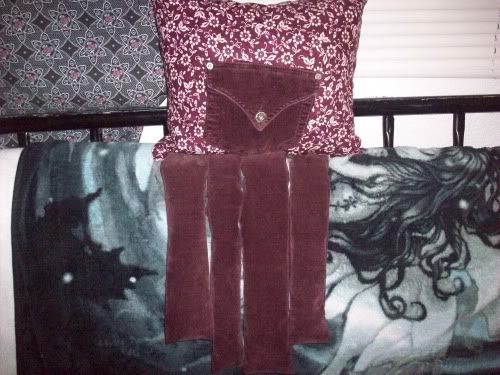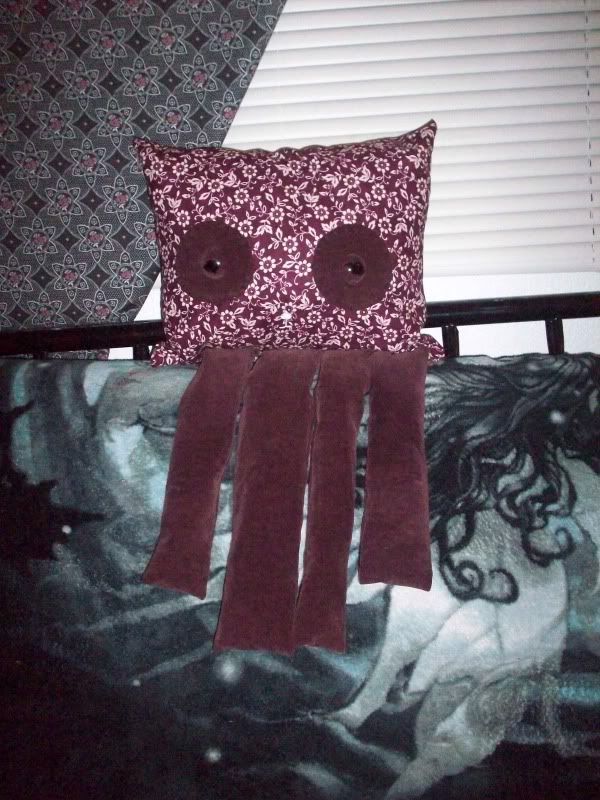 Her name is Myrtle. Shs is an octocatowl. She loves staying up late at night, and wearing pretty dresses. Her favorite band is Shonen Knife...
Bear hat!
I made this for work, but I don't think I want to give it up. The pattern's from Stitch N' Bitch Nation.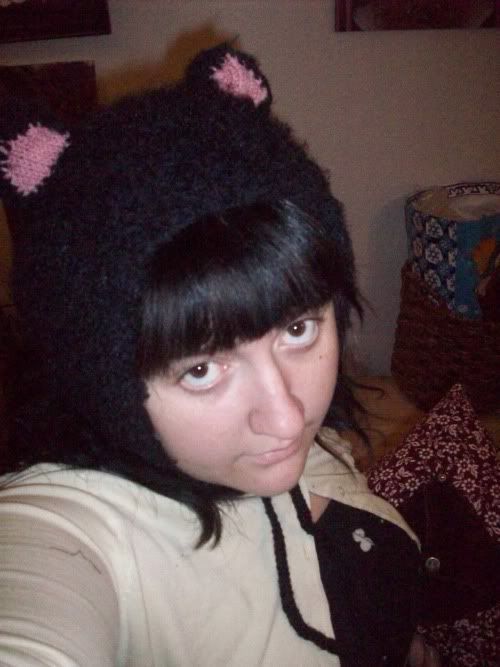 We recently had an adventure at The Biblical Gardens. It was quite magical...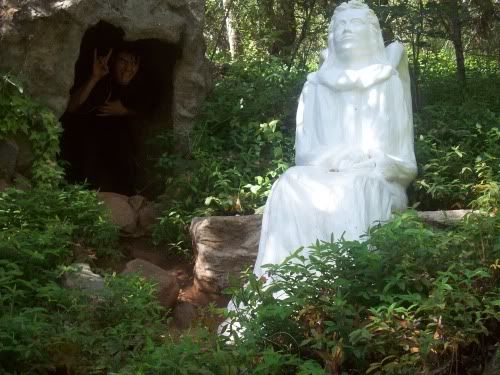 We've also been going to Meri St. Mary's radio show, The Underground Sound on KVMR every other Wednesday from Midnight to 4 AM, it can be streamed live at KVMR.com. If you get a chance, try to listen to it, she plays some really good psych and punk rock...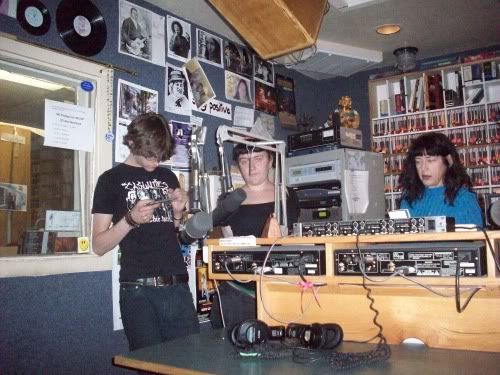 Oh, and one more thing... We'll be in San francisco from Jult 15-19. Get your party hats on...
Caleb has an art show starting on the 16th. That night we will be attending a show at The Eagle on Howard. Meth Teeth and The Oh Sees will be playing, and we are all very excited.
And what's going on in S.F. on July 16th and 17th? Oh, The mother effin Renegade Craft Fair. I could not be more excited.